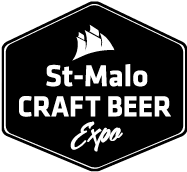 Accreditation
– Trade day –
Friday
The entrance to the exhibition is free for professional buyers (wineries, bars, hotels, restaurants, grocery stores, distribution networks …)
as well as non-exhibiting brewers wishing to participate in the technical day.
Two accreditations per establishment will be issued.Any additional person will have to pay the entrance fee of 7 €.
Access upon presentation of your accreditation and professional proof (Kbis Excerpt). A proof of identity may be requested.
Pro Buyer
Tasting, meeting with brewers …
* You can't be present on Friday? Download your accreditation anyway, you are our guest on Saturday or Sunday.
Visitor Brewer
Access to the suppliers village, conferences, workshops.
* If you wish to have access to the tastings, you will need the official glass of the exhibition as well as tasting tokens for sale on site.