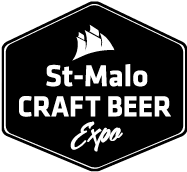 Craft Beer industry summit 2023
Accreditation reserved for the brewer / brewer in activity & Project holder in brewery
Friday 22 March
The entrance to the exhibition is free for non-exhibiting brewers wishing to participate in the technical day.
Two accreditations per establishment will be issued.Any additional person will have to pay the entrance fee of 6 €.
Access upon presentation of your accreditation and professional proof (Kbis Excerpt). A proof of identity may be requested.